Saint Josemaria was born on January 9, 1902. Here are four videos about his life and teachings.
For Saint Josemaria's birthday on January 9, we offer some excerpts from an article published by "Real Clear Religion" entitled "The Tweetable Saint."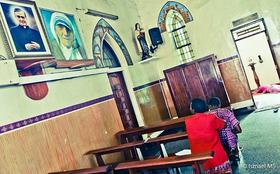 A new video of Saint Josemaria offers 44 brief clips from his oral preaching between 1972 and 1975 in Europe and Latin America. It can be downloaded or purchased from Beta films with English subtitles.
Get accustomed to entrusting your poor heart to the Sweet and Immaculate Heart of Mary, so that she may purify it from so much dross, and lead it to the Most Sacred and Most Merciful Heart of Jesus. (Furrow, 830)
When the days of the Mother's purification are accomplished, according to the Law of Moses, the Child must be taken to Jerusalem, to be presented to the Lord (Luke 2:22).
And this time it will be you, my friend, who will carry the cage with the doves (Luke 2:24). —Just think: She —the Immaculate!— submits herself to the Law as if she were defiled.
Through this example, foolish child, will you learn to obey the Holy Law of God, regardless of any personal...

"Each day be conscious of your duty to be a saint. A saint! And that doesn't mean doing strange things. It means a daily struggle in the interior life and in heroically fulfilling your duty right through to the end."
SAINT JOSEMARÍA

, Founder of Opus Dei